Designed within the Hospitality Industry, Developed with Innovative Solutions and backed by a HACCP System Facilitator, ChefSmart™ is the next level in taking your Food Safety Program Paperless.

HLP Controls
❱ HACCP & Food Safety Guideline Resources
❱ Paperless Entry & Storage for Critical Control Information.
❱ Instant Auditing with Unit, Process, Invoice, Batch Number, Date and User Entry Recall.
❱ Training, Guides & Information for Rotating Staff.
❱ Wireless Connectivity for Bluetooth Thermometers
❱ All Inclusive, Cost Effective Subscription with No Tiered Pricing.
❱ Free Remote & Multi-Site Management Accounts.
❱ Australian Based Phone & Email Support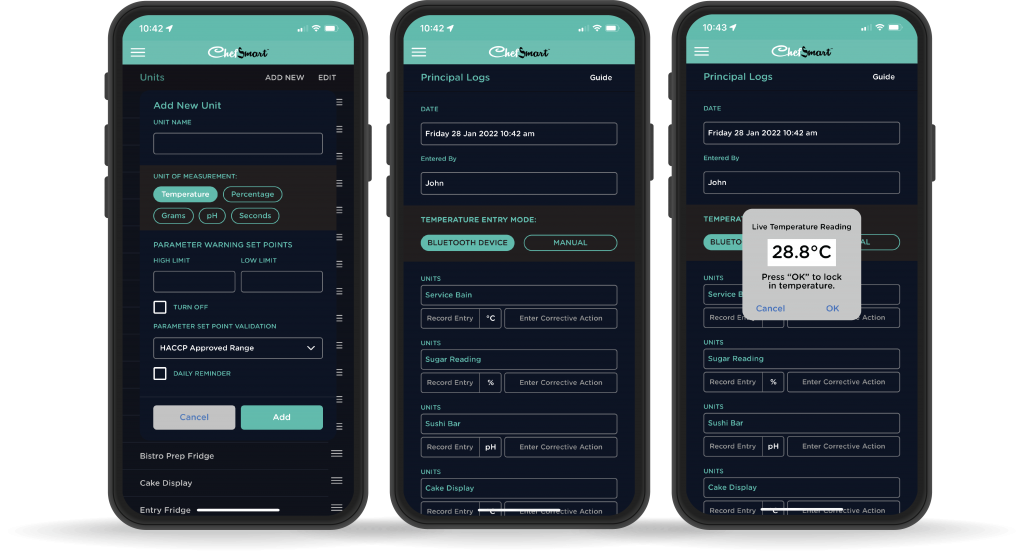 Click through below to find out more information, or Sign Up for our 30 Day Free Trial!