ChefSmart™ IR100 Bluetooth Thermometer
The ChefSmart™ Bluetooth Thermometer is the latest in HLP Controls' Innovative Equipment, the Thermometer has been designed to work simutaniously with the ChefSmart™ V2 App and allows instanous readings to your device via the Infra-Red or Probe Sensors.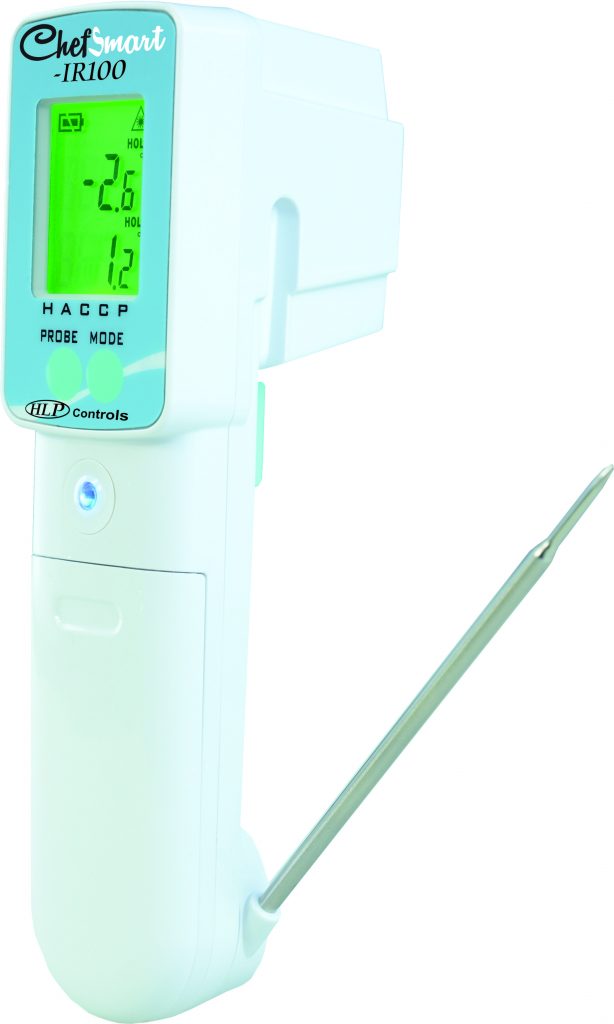 Bluetooth connectivity to store readings when used with the ChefSmart V2 App
Infra-red thermometer with fold out probe
Multi laser beams form a circular dot pattern on the target so that you can see your target temperature measurement area clearly.
Coloured backlight screens for HACCP checks
Minimum & Maximum Displays
Lock mode for continous monitoring of temperature
Measurement range: -60°c to 350°c
Infra-Red Accuracy: +/- 0.6°C
Probe Accuracy: +/- 0.5°C (Between 5°c – 65°c)
Resolution: 0.2°C
Serial Numbered
The IR100 can be purchased through the HLP Controls Website, or by clicking here.